Past Pryde's Events & Photos
2016 Remi Scholarship Winner - George Grover
Thanks for supporting our 2016 Nerang Gymkhana. Lara Northey Nerang Pony Club PR Officer
To Prydes Easifeed,

I was lucky enough to be amongst the placegetters in the Prydes Intermediate 1 Freestyle, at the recent Brisbane CDI.
Please accept my sincere gratitude of your generous sponsorship of this class.
Without your support, events like the wonderful Brisbane CDI would not be possible.

Warm Regards,
Nicole Tough
Victoria Welch - 2016 Brisbane CDI
Jeremey Janjic - 2016 Brisbane CDI
Karlee McKay - won all 3 of his classes at the Aquis champions Tour on the Gold Coast and runner up Qld country champs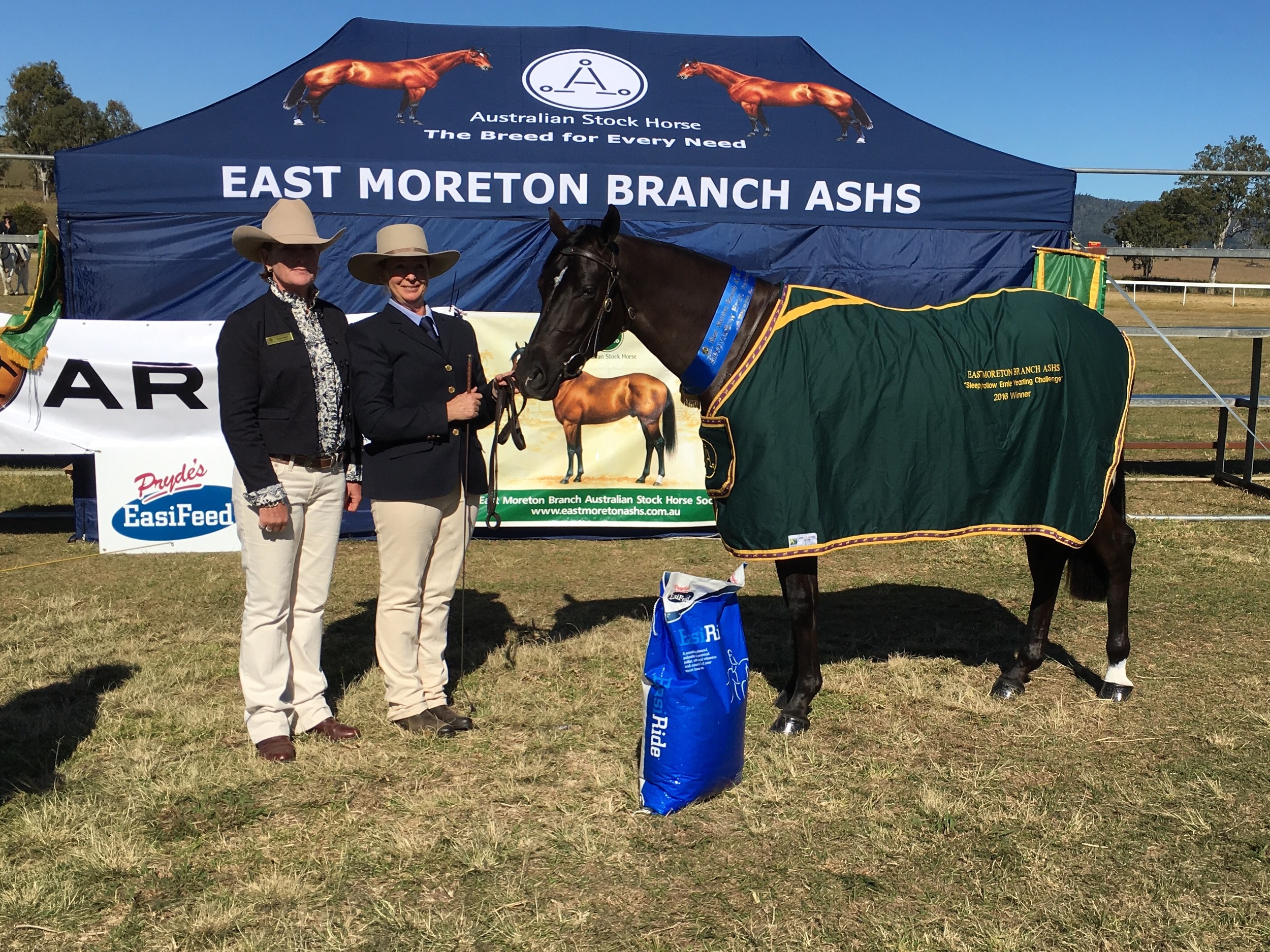 Stock Horse - East Moreton Branch ASHS
Cape York affiliated Stockman Challenge, Junior, Juvenile, Rookie & Open Challenges.
Gold City Campdraft Association
Dear Pryde's Team,
On behalf of the Gold City Campdraft Association I would like to thank you and Pryde's EasiFeed for your generous support of our annual campdraft held 20th to 22nd May. Your product was greatly appreciated and I'm sure all recipients (and their horses !!) value your contribution.
Kind regards,
Gold City Campdraft Assoc. Inc.
IQ Wide Bay Regionals
Just wanted to thank you for sponsoring our Wide Bay Regional Interschool Championships. I was a lucky competitor to win a bag of EasiRide for placing as Reserve Champion in the Preliminary Intermediate Class.
Your continued support of these events is much appreciated.
My horse "Cliffhanger" thanks you too.He loves Pryde's EasiFeed
Asha Cooper.
Kingaroy State High School Competitor.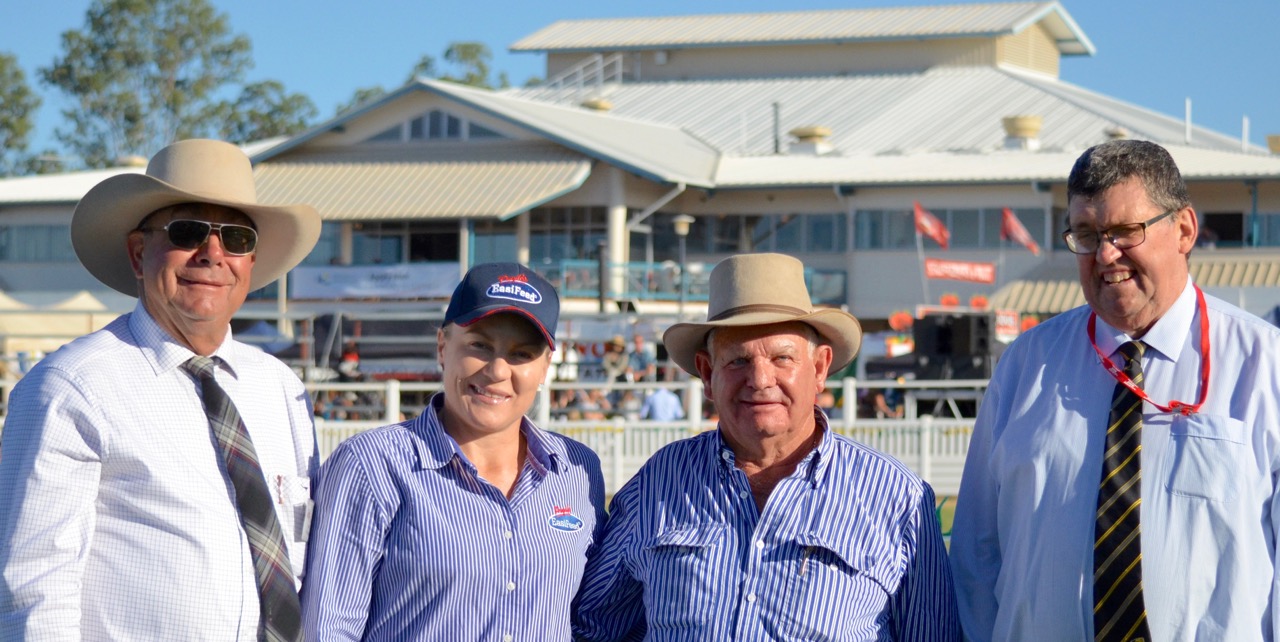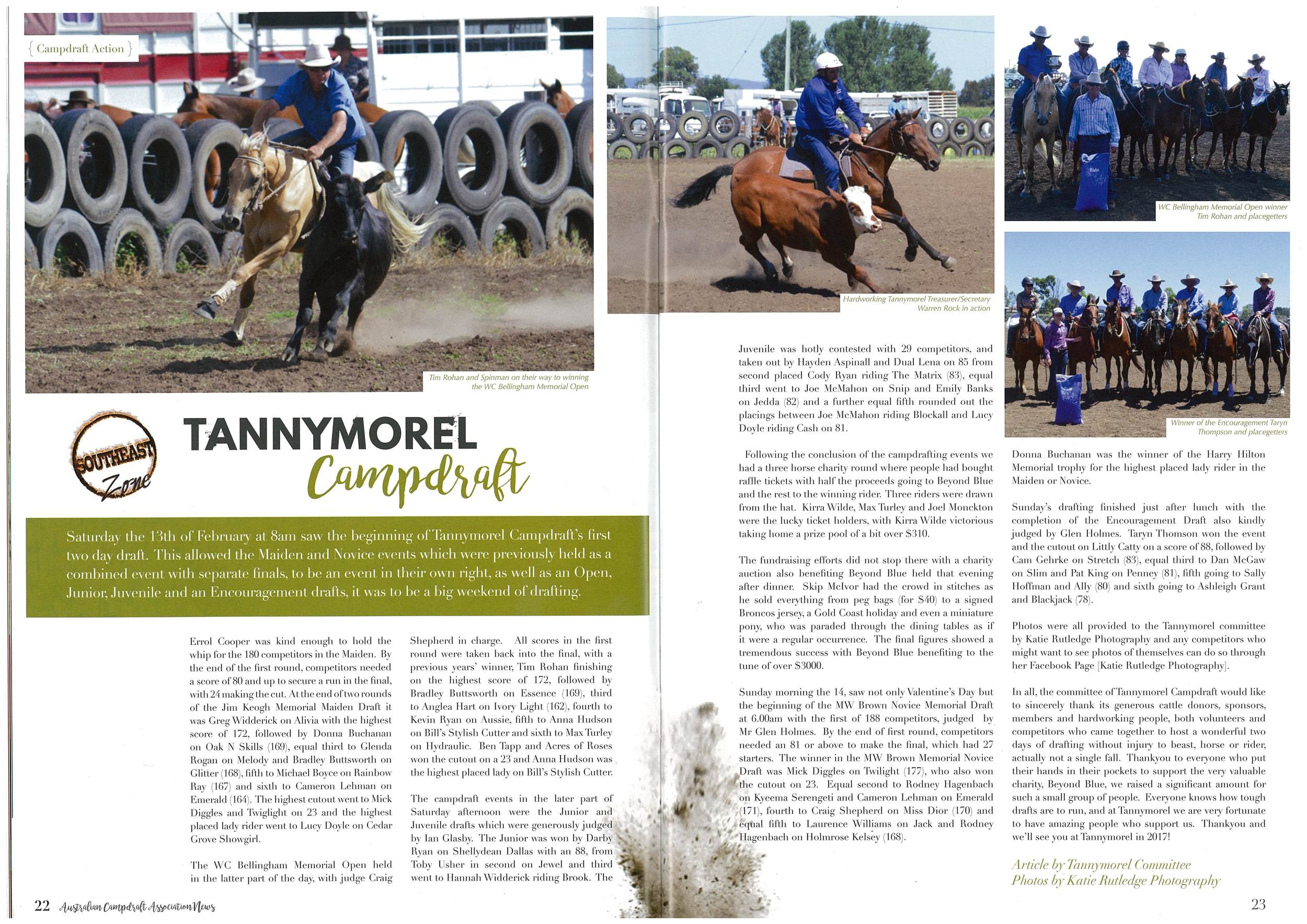 Tannymorel Campdraft 2016
Please see attached article regarding the Tannymorel Campdraft that you generously sponsored.
We kindly appreciate your support, as it was a very successful day.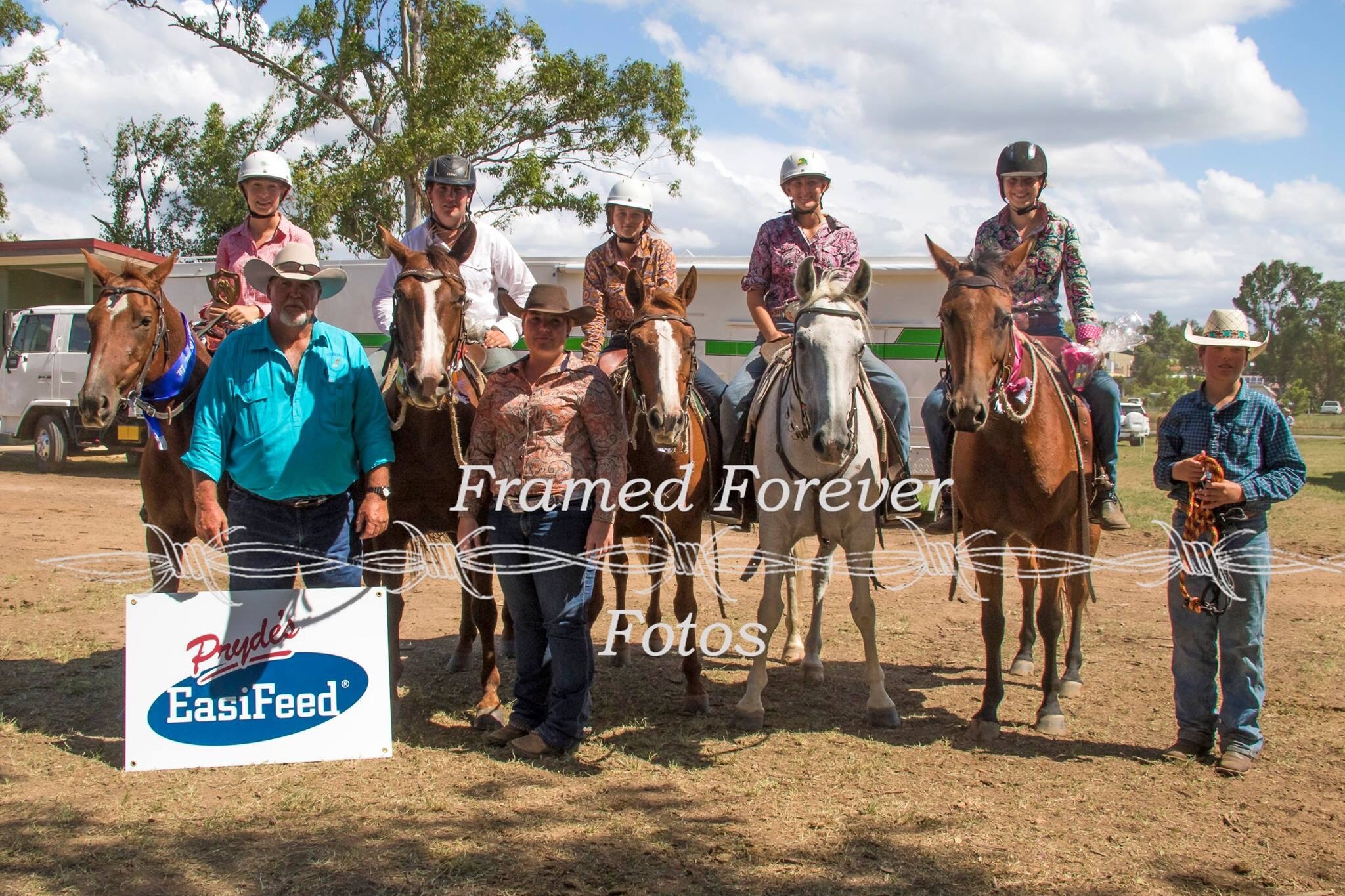 2016 Fernvale Campdraft
Thank you so much for your kind sponsorship!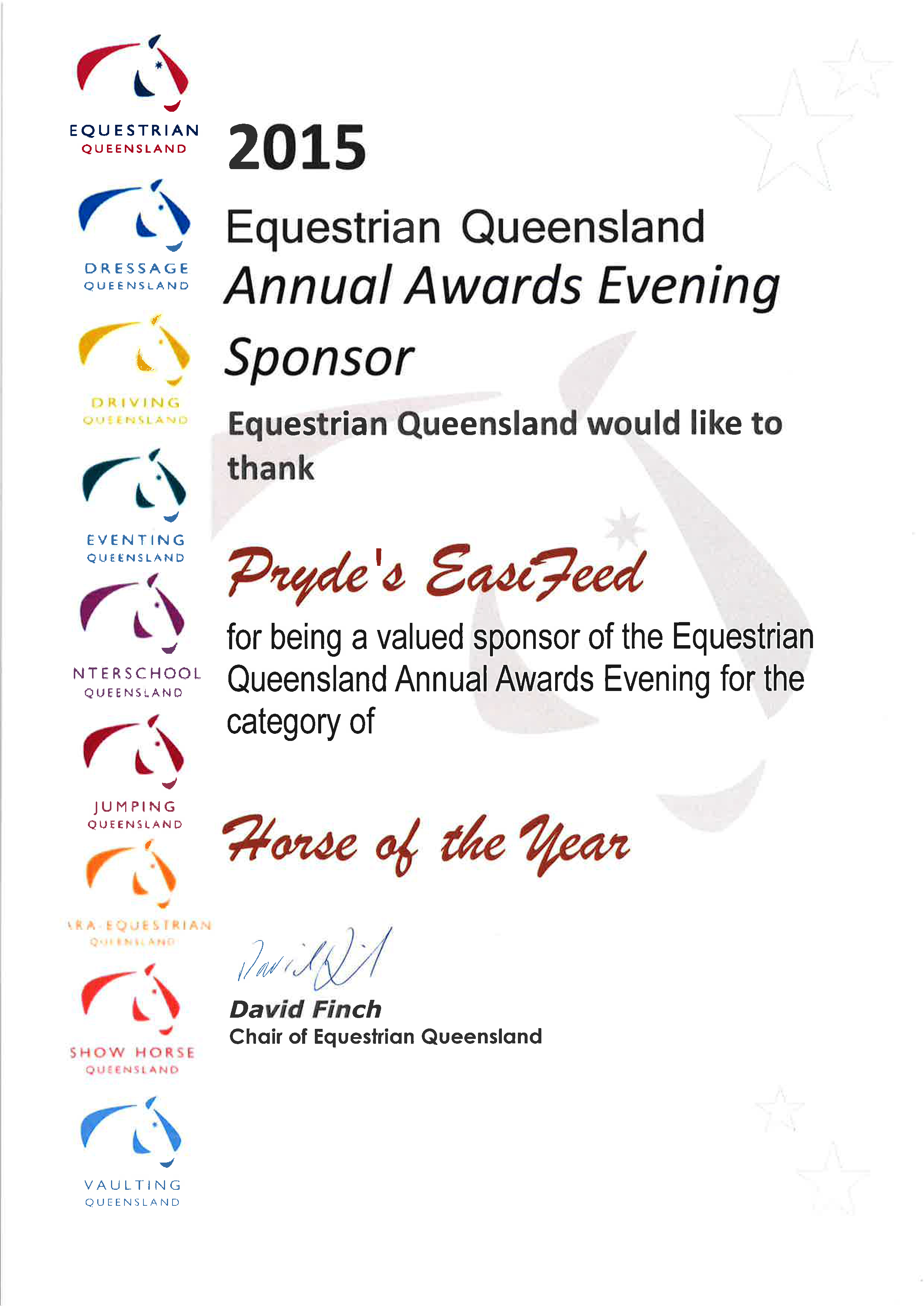 2015 Equestrian Awards Night - Horse of the Year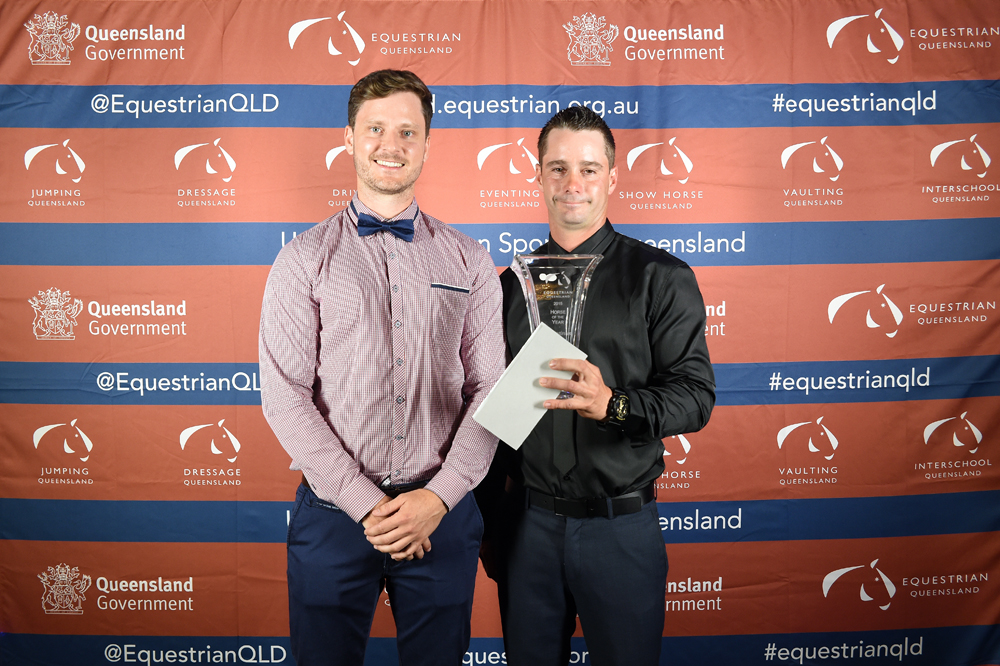 2015 Pryde's EasiFeed Horse of the Year winner - Merrick Ubank and Alantinus
Thank you for the pink hats and the support from Pryde's EasiFeed.
We had a successful weekend with 3 horses completing the 40 km Event. I even scored a price for the best dress up.
Catch up soon,
Sabrina.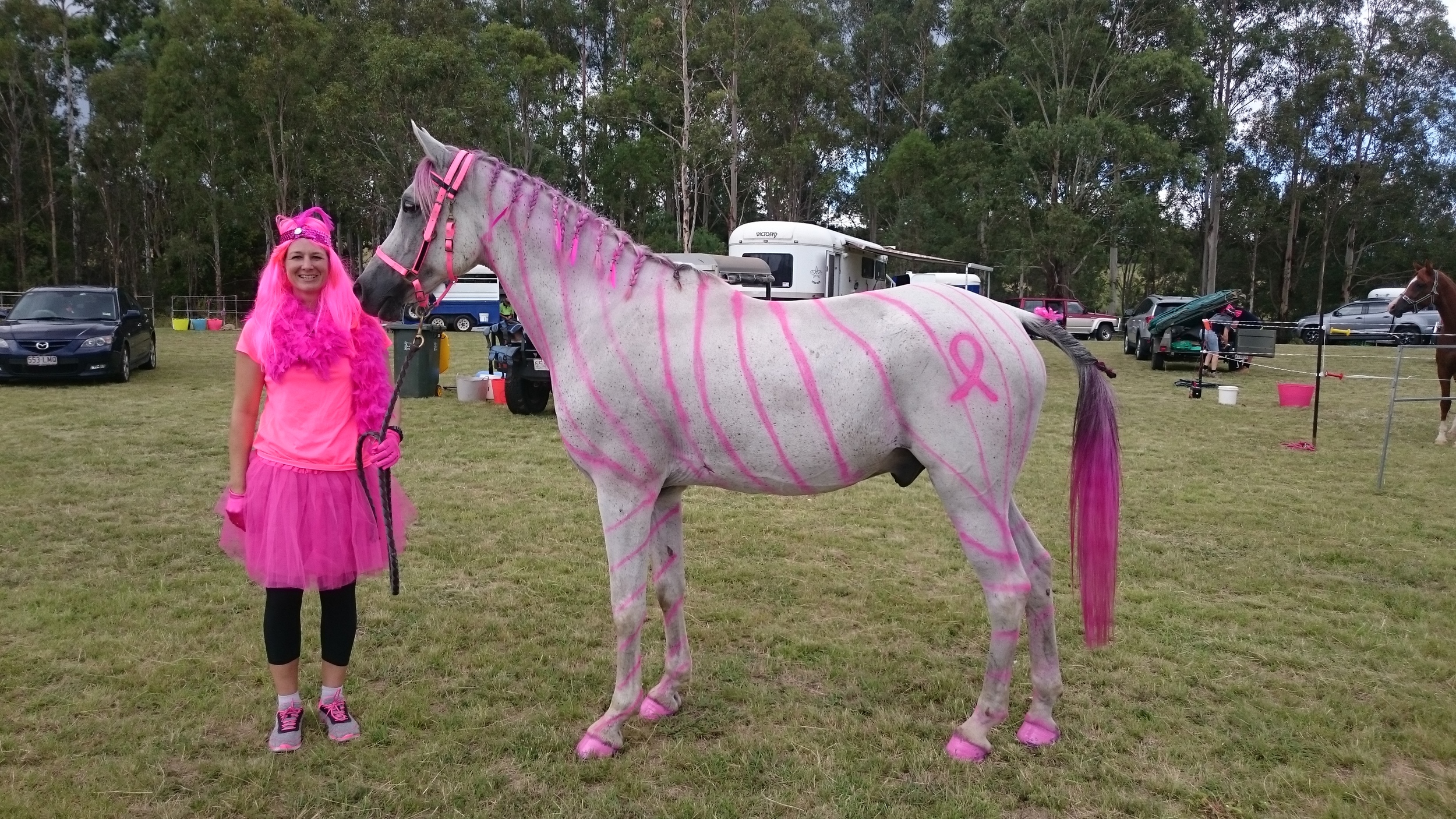 El SAREM GLYDE - His previous owner passed away because of cancer and the family gave him to me, very special that he competed in the ride! Sabrina Stephens.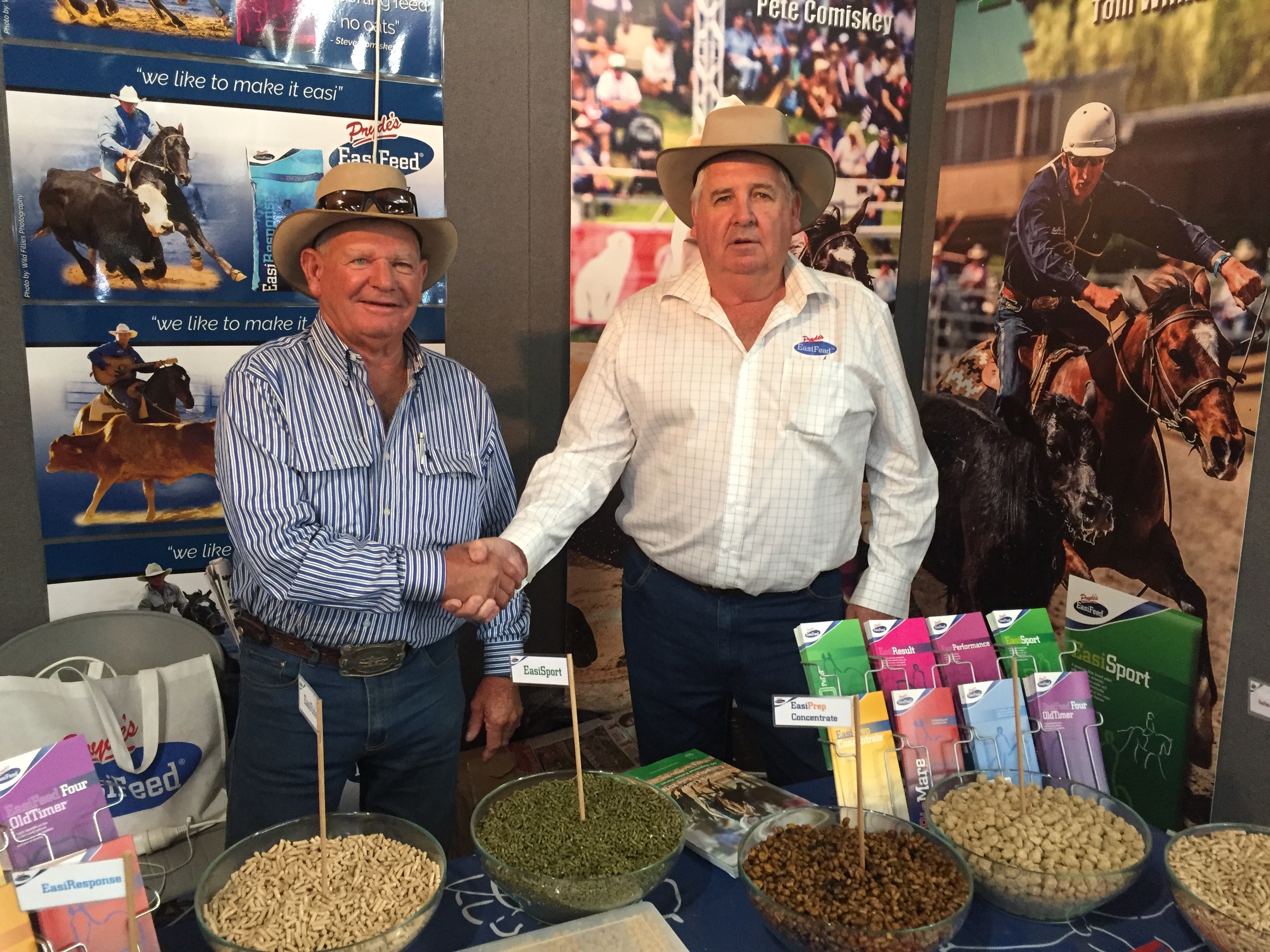 John has always been a true championhorseman for several horse sports & an Australian Icon.
The amount people that called in at the Pryde's stand and talked to John truly reflects what a great horseman he is and Pryde's are very honored to have him use & promote our feeds. A True Champion.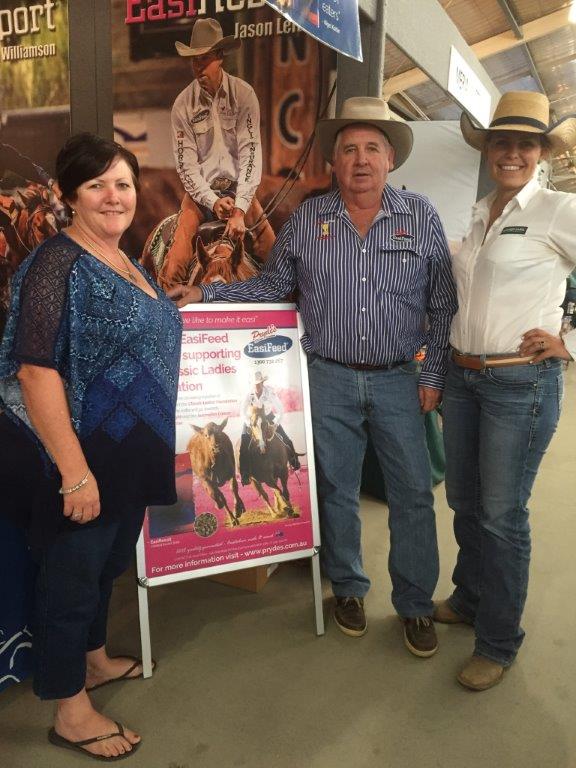 Classic Ladies Foundation raffle Winner Kylie Jordison, Gulargambone, NSW with Rod & Maree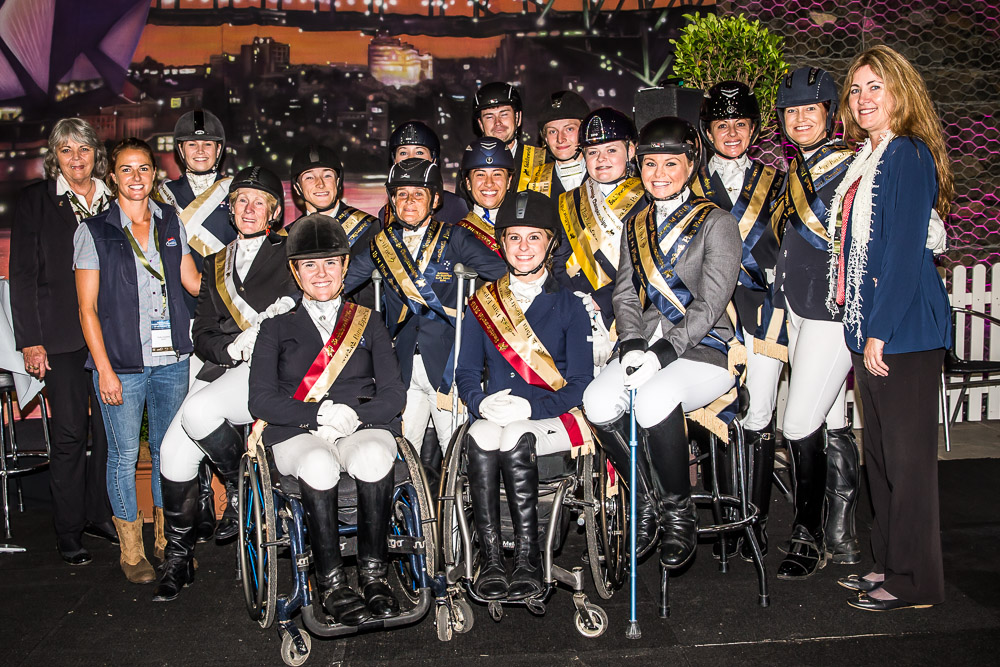 Presentations to the Pryde's EasiFeed Teams Competition Para Equestrian competitors at the Australian Dressage Championships.
Supporting Blackall Pony Club
Hi Pryde's Team,
I went out to the Pony Club yesterday and presented them with $500 from the pallet of feed Prydes so kindly donated. They were very excited and as you can see it's still pretty dry out here.
Thank you again. It was a big hit!
Regards,
Tamara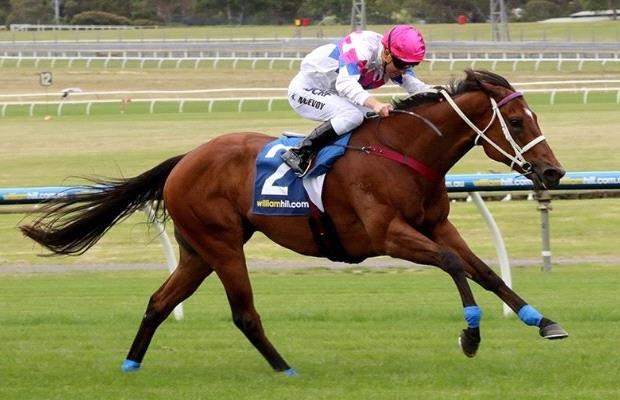 Famous Seamus winning the Kevin Heffernan at Sandown on 14 November 2015 - Fed on EasiPerformance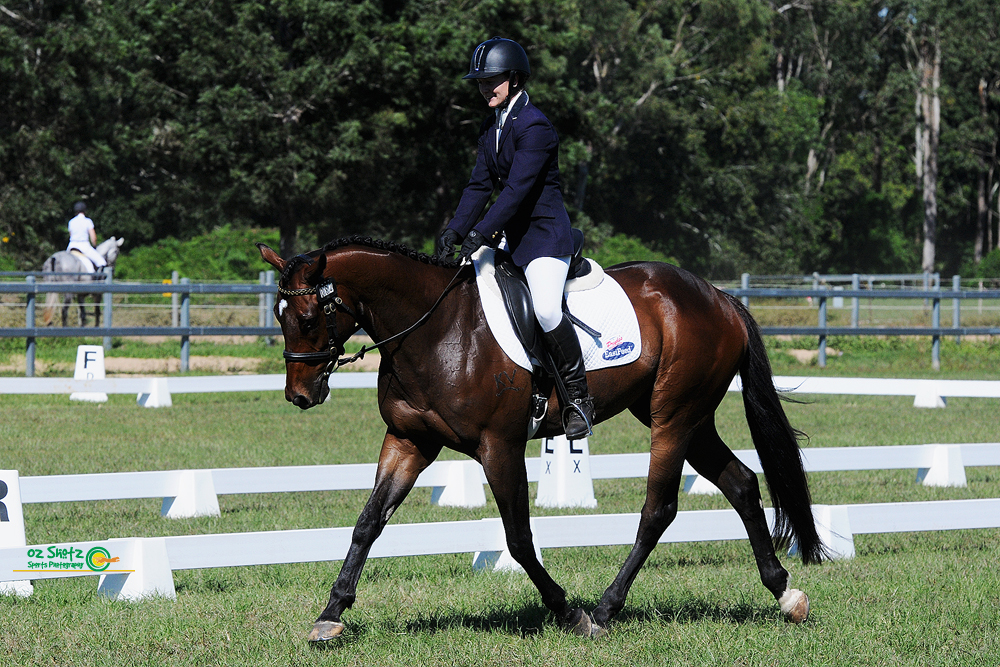 Katie Gorell at Burpengary's ODE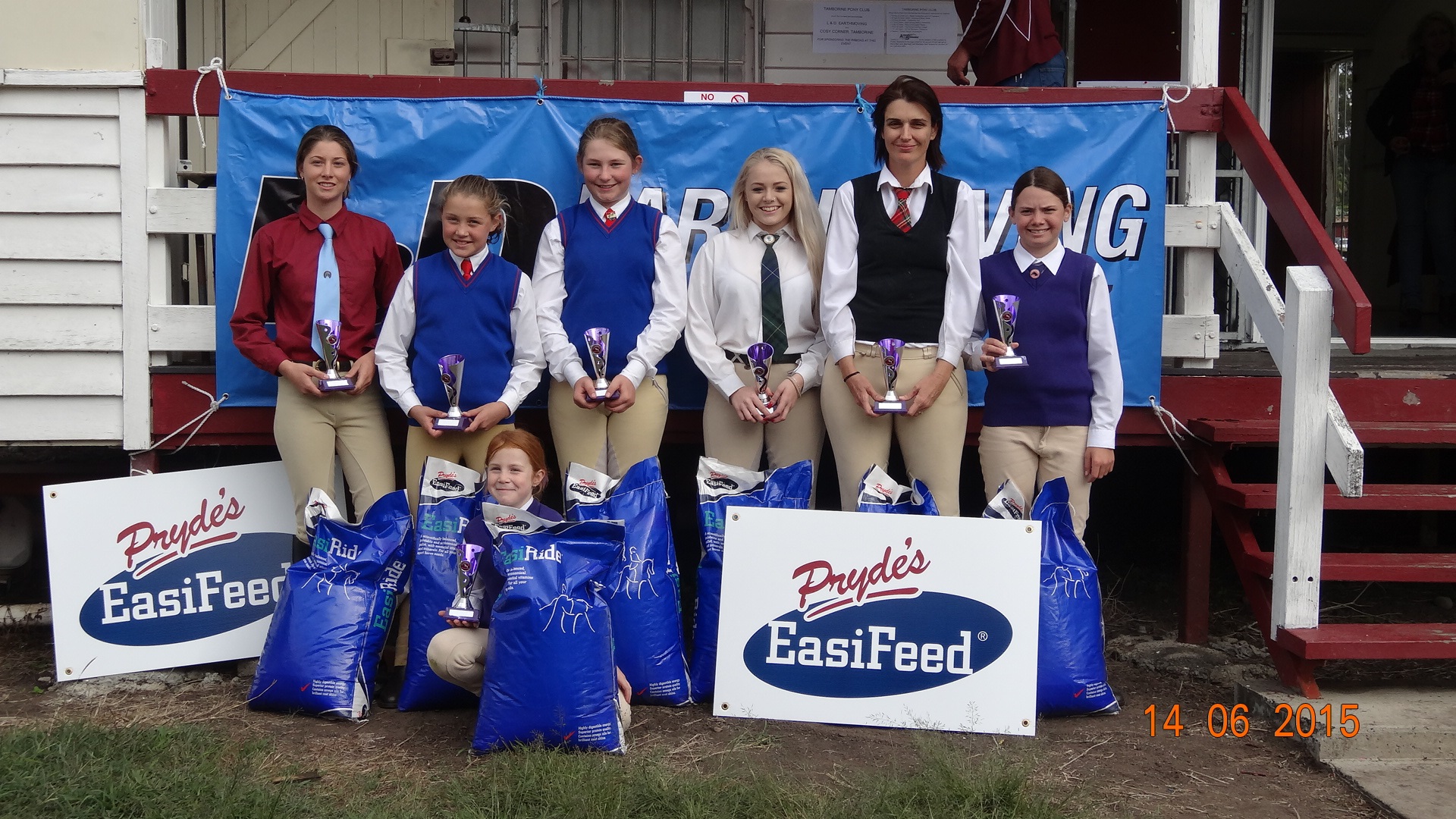 Lovely photo sent in by Kendice Pritchard of her daughter Chelsea Lowe. First time as aged champion at Tamborine Gymkhana!!
Katie Gorell at Burpengary's ODE